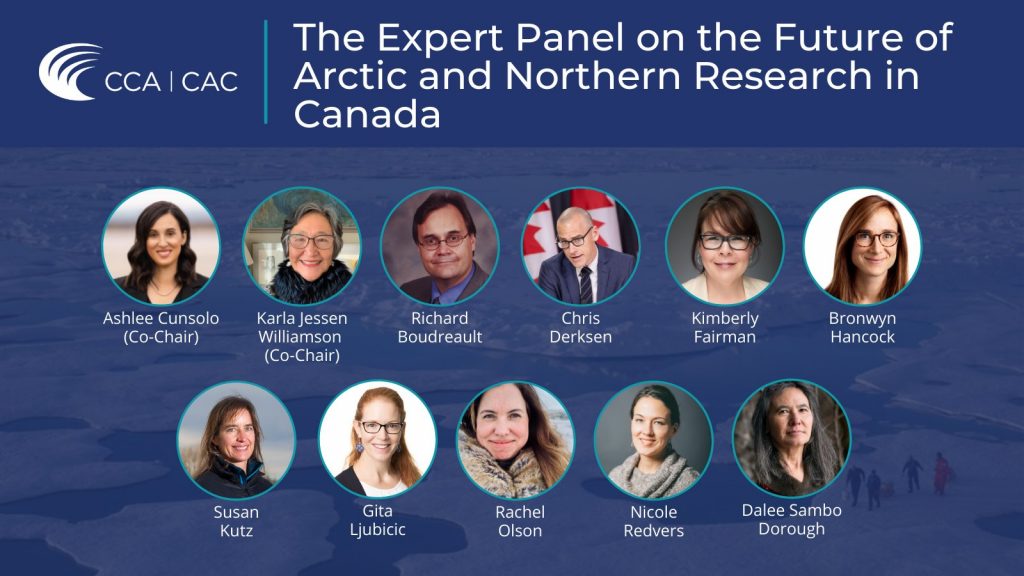 On July 28th, 2022, Kimberly Fairman, the executive director for the ICHR, has been appointed as a member of the Expert Panel on the Future of Arctic and Northern Research in Canada at the Council of Canadian Academies (CCA). This panel is supported in part by ArcticNet.
In the face of changing Arctic and Northern environments, the panel will be tasked with providing support and leadership to aid the self-determination and well-being of Arctic and Northern communities and responds to the needs and priorities of the people who live there. In particular, the panel will be addressing the following question:
Based on an assessment of current knowledge and evidence, what are the key foundational elements to create an inclusive, collaborative, effective, and world-class Arctic and northern science system in Canada?
For more details, visit the website here.